I'm late as usual but I do have my 5 random pics ready to go now so here we go.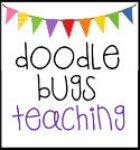 We were in the business of catch and release this past week.
We released our butterflies, a baby bunny we caught, a lizard that decided to visit our bathroom and kitchen, praying mantis babies and a baby bird.
My daughter was so worried about the little bird because it had flew into the side of our house.
She didn't realize that momma bird was out there trying to teach it to fly.
All of these sweet little critters were released safely back in the wild.
I got to go shopping with my beautiful middle child.
We don't usually get to be just the two of us.
We had an awesome day and we found everything we needed for her First Communion that is coming up on Saturday night.
These are just a few of the Mother's Day gifts my kiddos made for their moms.
My class has just recently started Gonoodle.
I so wish I had found out about it sooner.
If you don't do this with your class, you really should give it a try.
You will be hooked right away.
My kids beg for it.
They know they have to do some work and then they can do a gonoodle.
Yes I bribe them with it:)
I made up some plain solid color digital papers.
They are FREE and you are welcome to use them in any and all of your personal and commercial items.
I only ask that you give me a little credit for creating them.
A credit button is included to help.
Hope you enjoy them!!