I love this linking part because it is so easy.
And I like easy.
So here are my pictures with a little definition of what we are doing in each.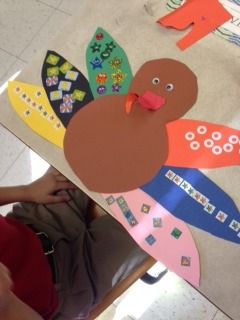 Yesterday was the 60th day of school so we made turkeys with 6 feathers and 10 stickers on each.
The kids were so cute when they realized it was a Zero the Hero project.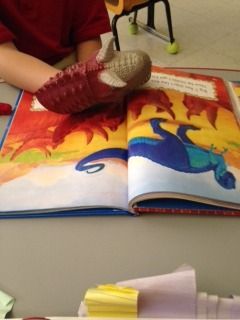 Our reading story this week was The Big Circle.
As you can see it is a dinosaur story.
I got out my dinosaur puppets and let the kids use them as they read the story.
Suddenly everyone was into reading that story;)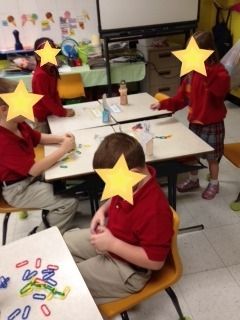 The kids loved making chains with them.
We made patterns and then talked about how we could use them to measure things.
I might have to go back and order some more things;)
We did a little bit of sequencing with a corn seed.
We put the pictures in order and then the kids had to write me one good sentence about each picture.
They did a really good job.
We finally finished our HERO books yesterday too.
These turned out really cute and the kids had a blast making them and learning about Veteran's Day.