Oh Friday how I love thee!
Yes my favorite day of the week is finally here.
After Halloween parties and candy zombie kids the next day (today), I'm glad the school week has come to an end.
Okay so I had this post ready on Friday except I needed to add the pics.
Needless to say Halloween had been cancelled and rescheduled so we went trick or treating in our neighborhood for the first time ever.
I mean we have only lived here 10 years.
Yep we are usually at my mom's house and don't get home in time to do the Halloween thing at our own house.
It was really nice for a change.
Then one thing led to another and it was Tuesday and I still hadn't posted this little post.
And now I get to share some of the crazy randomness from this past week;)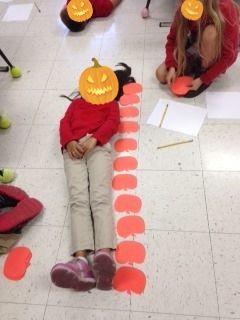 Nothing says Halloween like measuring with pumpkins. My babies LOVED this. They were all over the place measuring everything. I'm thinking we will do it again but with turkeys;)
We got new pencils at our Halloween party so Of Course we had to sharpen them immediately with the best darn pencil sharpener in the world.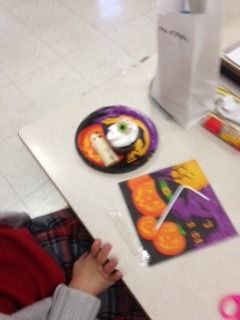 We had so many treats it was unreal. Cupcakes, banana ghost, juice boxes, and candy.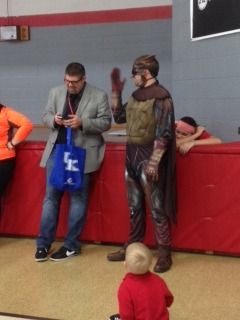 The kiddos at our school aren't allowed to dress-up but our 7th and 8th grade teachers dressed up.
The kids LOVED it!
This was my son's year to wear the Samuels traditional cat costume for Halloween. He didn't actually wear it out because it is so old I was scared it would fall apart. But everyone in my family has worn this costume at some point for Halloween. Now a days we have the kids just take a picture in it.
Hope you have a Happy Tuesday!!