It's August 1st so it is once again time for Farley's currently.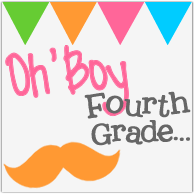 It all pretty much explains itself but here ya go.
My kiddos were listening to the Fairly Oddparents on TV but now their running around the house and the Hubs is flipping through channels.
I love the new clip art that I bought this week. I got a few things from
Glitter Meets Glue
,
Creative Clips
,
Cara Taylor
, and
Elise Parks
.
These artist have really gotten my creative mojo going:)
I really need to start planning my first week of school. I only have 20 days left until I go back!!!!! I go back on a Wednesday so we only have 3 days that week. You would think I would have that planned out in no time but I don't.
I NEED more summer vacation!!!! Preferably without my kids at home. They are seriously driving me crazy. I love them to death but really do we need to yell at everyone for everything all day long. Calgon take me away.
I really need to get back on my diet plan, named weight watchers. I just have not been with it at all in quite awhile, say ALL of July and August isn't looking good either if today is any indication. I won't be able to get into my work clothes:(
B2s
1st: My teacher binder
I keep everything in this thing. Lessons, grades, correspondence, etc... my school life is in this thing.
I just found these. I know your wondering if I've been living under a rock. I guess I must have been.
I LOVE them!!!
Here is one that I can't wait to do with my new group of firsties.
I got
The Bubbly Blonde's
Fabulous First Grade Fun---Fun for the first week of school.
I got the first grade set!!!!!!!
Click on the pic to see it.
If your back at school, my thoughts are with you.
If your still hanging on to the last few days of summer vacation, I'm there with ya.
Have a great rest of the day!