I survived the first 8 days of school!!!!
I had completely forgotten how wore out you are at the beginning of the year.
I have been lying around trying to recoup after those 8 days;)
But I still love what I do and get excited to go into work everyday.
I'm truly blessed because not everyone can say that.
This year I have 14 little cuties this year but I might be getting another one soon.
We have had so much fun this week.
I introduced Dr. Jean's karate letters and the kids love it.
They ask to do it after calendar time before we go back to our seats:)
So we do!!
I got a Smart Board!!
I'm so excited to learn how to use it.
None of the other teachers on our floor wanted it in their room taking up space.
So I got it:)
I have not used it in about 6 years and I have no idea what to do but I am determined to learn how to use it and have it as a center for my kiddos to use.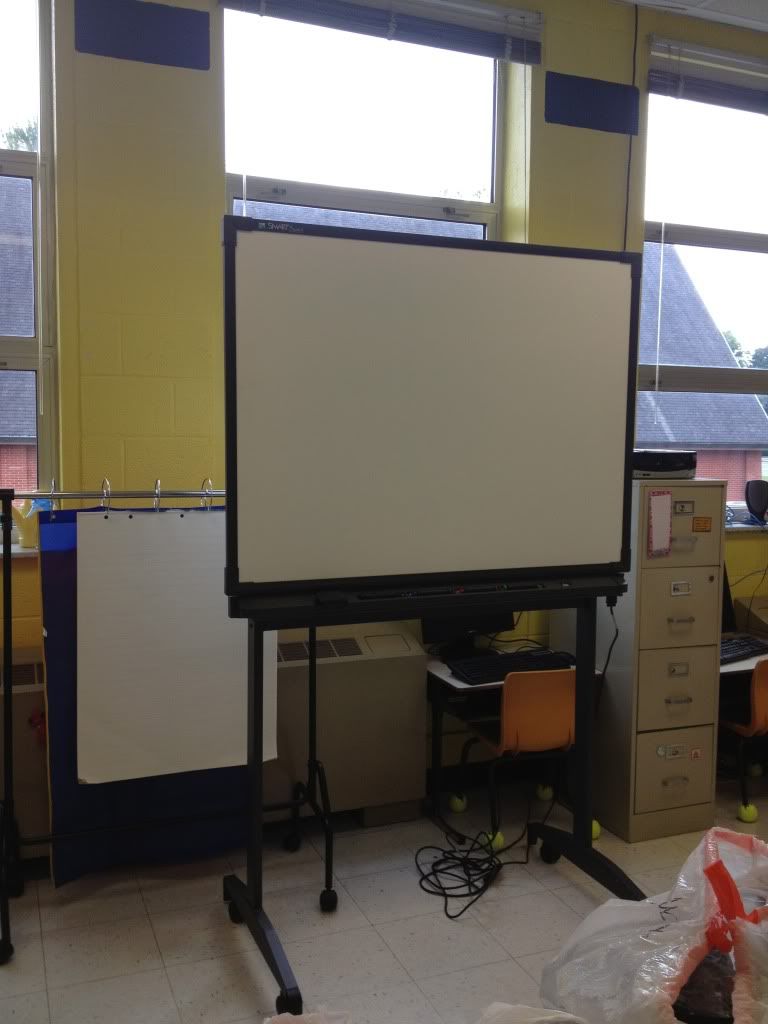 I also found this adorable rug online at Wal-Mart. It's small but it fits in the reading spot perfectly.
We made paper airplanes in science to show that scientist make models to learn.
We then took them out side and flew them to see who's plane would go the farthest.
This is our school bulletin. If you scroll down to first grade you can watch the short video.

I just finished uploading a new Creative Writing packet.
Critter Writing is half off this long weekend.
Want to get it for FREE?
Yep! I said FREE
.
Facebook Fans can pick it up for Free from the Fan Freebie tab.
Last but certainly not least I received my SLANT BOX this week:)
I was so excited when I got home earlier this week and noticed a box for me.
My 2 littlest couldn't wait to open it.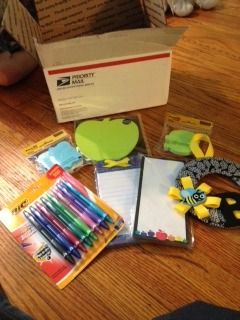 I LOVE the bee wreath!! I already have it hanging in my classroom:) I also already used the color pens to grade papers. I have never had them before and I have to say they were great. They write so smooth and the colors are very vibrant. The 2 long note pads are on my filing cabinet so I will be able to find them when I need to write something down. Can a teacher ever have too many post-it notes? NO!!!! I love them! Now I'm all set for my apple unit:) Thanks so much Rebecca!!!
If you would like to sign up and have a SLANT BOX partner
click here
. September 3rd is the last day to sign up for a September partner.
Have a wonderful 3 day weekend!!!