It's June 1st and it's time once again to link up with Farley with the wonderful currently linky.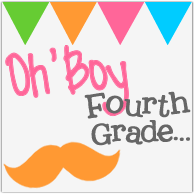 It's pretty much what it says this time nothing mysterious or surprising.
The Hubs is flipping through every channel on our TV. I'm just glad I'm not trying to watch anything. As soon as you get interested in something he changes the channel.
I'm loving that I'm on summer vacation. My kids have been fighting but I still have time to enjoy reading and just relaxing.
I'm thinking about trying to teach by themes next year. At least I want to give it a try. What I need to do is try and plan out what themes I plan on using and when. Anyone have any ideas or themes you teach? I'd love some ideas, suggestions, HELP:)
It would be really nice if it would warm up so I could use my pool. It has rained the last two days and it's going to cool off the early part of this week. I really hope it warms up the end of this week because the kids next door are going out of town from Wednesday - Sunday. I know they are going to want to get in but they don't listen and I don't plan on babysitter other people's kids on my break.
I finally updated all my simple centers but I have only been able to upload the unit 1 & 2 games. I'm praying my kids will leave me alone long enough to upload the updates this week.
My 3 Vacation essentials are:
1. IPhone for my camera and games so my kiddos will be calm for about 5 minutes.
2. Sunscreen so we don't burn. My Hubby and 2 daughters don't usually burn but my son and I burn easily.
3. Sunglasses- I love all kinds of sunglasses and I have them with me ALL the time. I need to get a few more pairs to keep in our other car and my purse.
If you haven't linked up hop on over and do it now:)