Today we dressed up as our favorite Dr. Seuss character.
We had a lot of Thing 1 and 2 and
Cat in the Hat.
We watched The Lorax and as we made
truffula trees and drank grape cool-aide.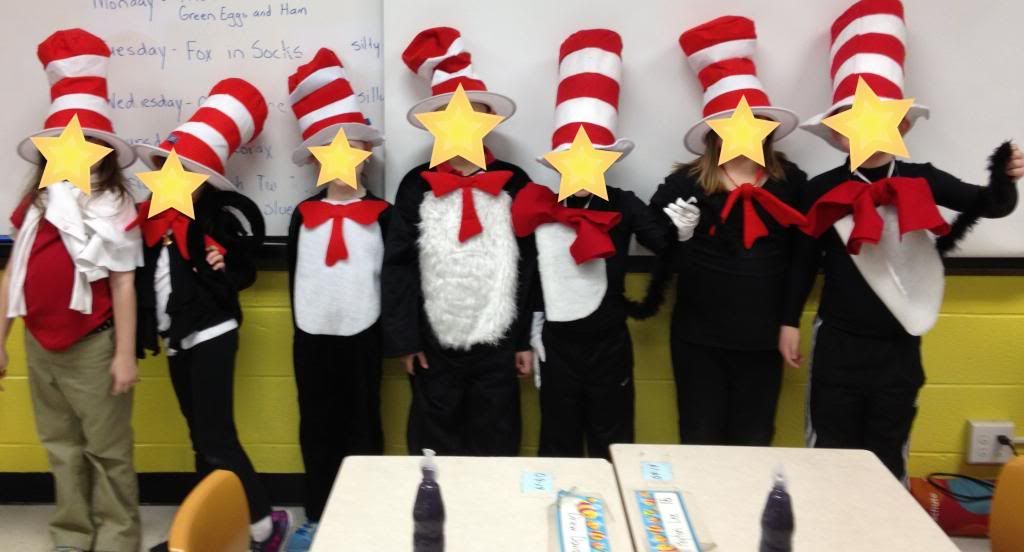 The Cat in the Hat was a hit today.

Lots of Thing 1 and 2 in the room.
We had a Who and the guy from The Foot Book too.

Truffula Tree Snack
We used a lollipop stick, marshmallow, white icing and colored sugar and sprinkles
to make our Truffula trees during our movie.
They were a big hit!
Tomorrow we our working with One Fish, Two Fish
Red Fish, Blue Fish.
Check back to see what activities we do with this book.