This is my 100th post and it worked out perfectly to be the end of our Seuss-tastic Week.
Friday was our last day of Dr. Seuss Week.
We read One Fish, Two Fish, Red Fish, Blue Fish.
Then we sorted, tallied, graphed and ate colorful fish.
This was perfect for my class today and just want I was looking for.
Thanks for sharing!!
Here are some pics of our day. Enjoy!!
We first sorted the color fish on the mat.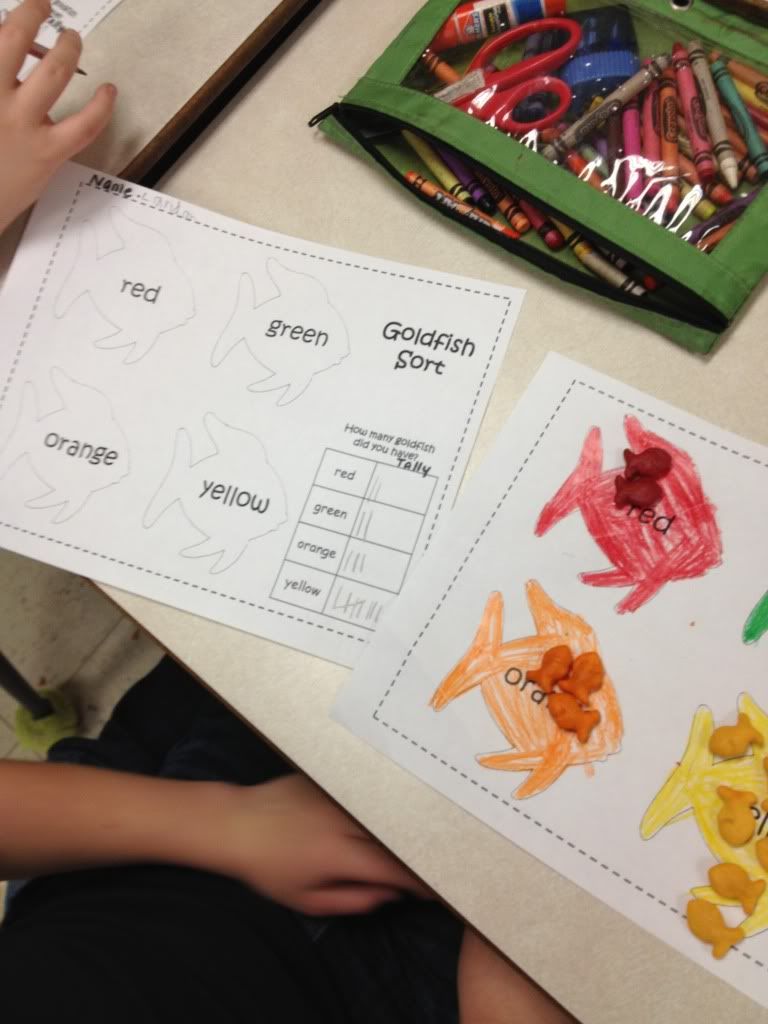 Then we made a tally chart.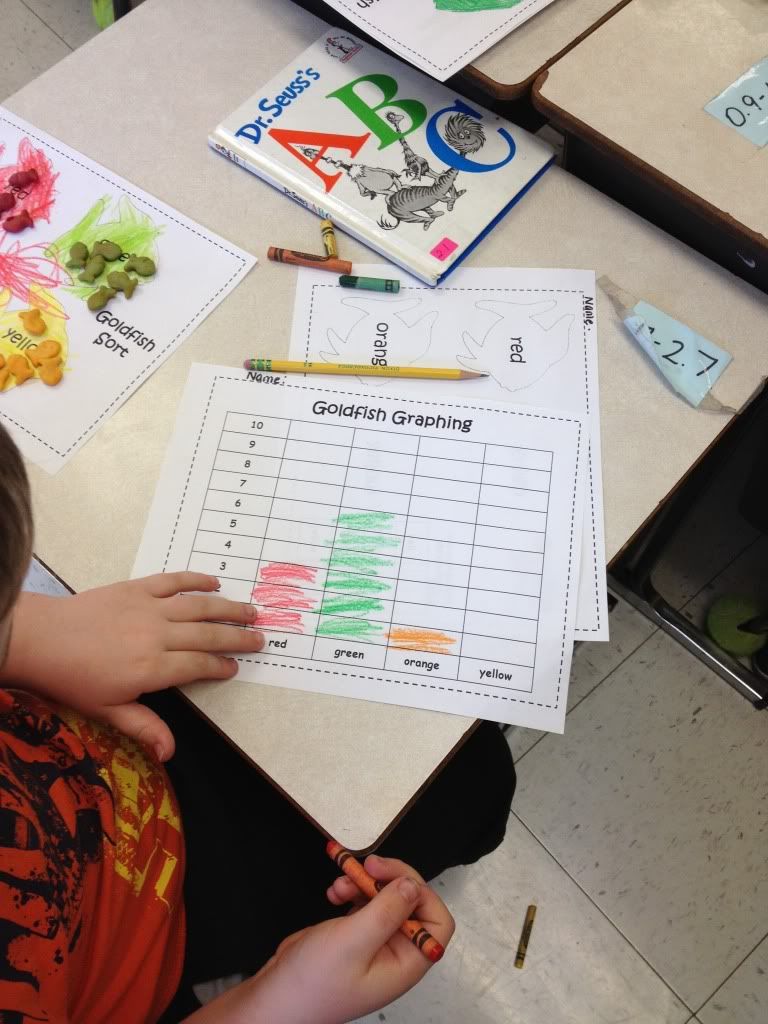 Next we made a bar graph.
Then we made a real graph.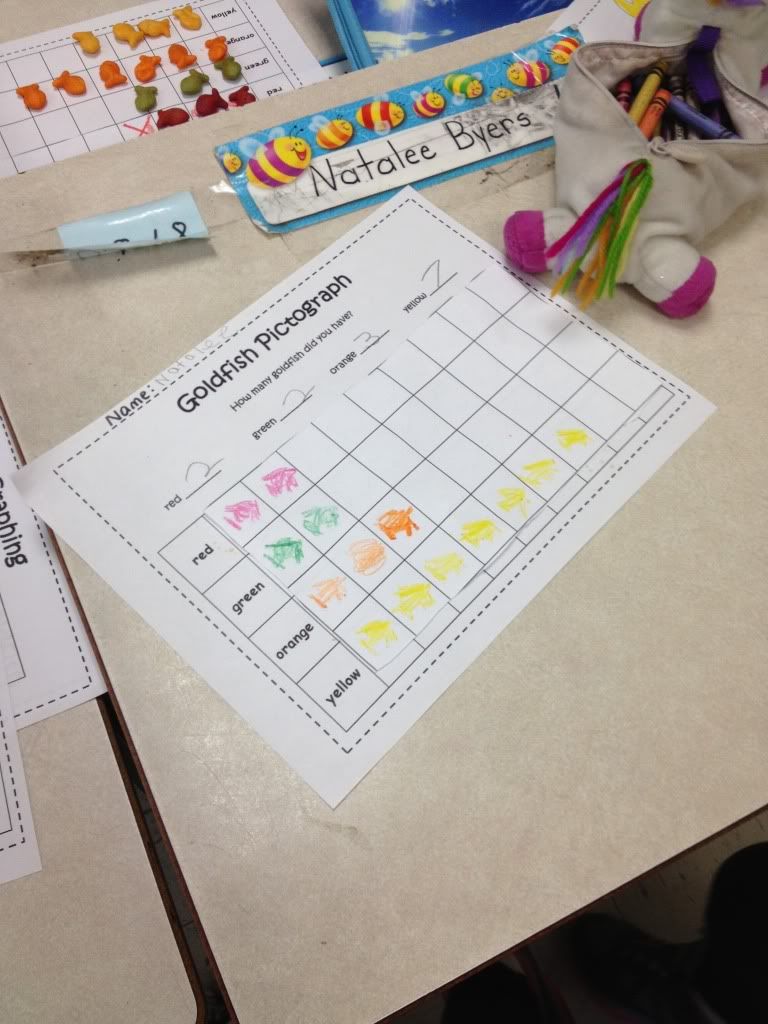 Next we turned it into a pictograph.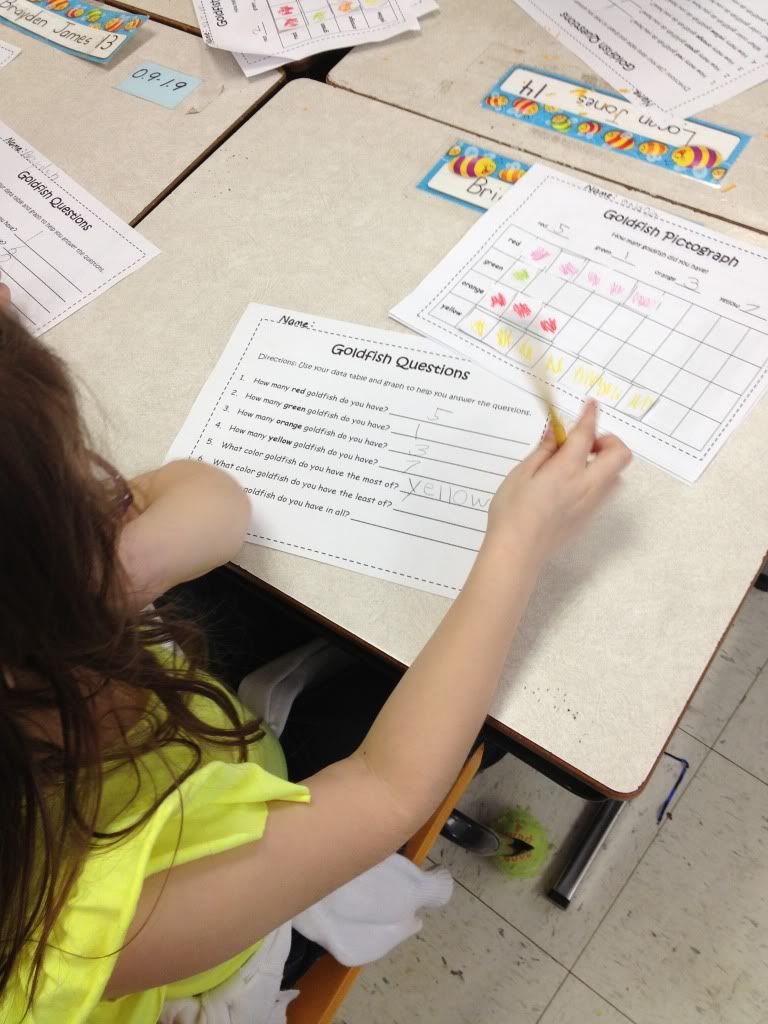 Lastly we answered some questions about our graph.
This was a huge hit with my first graders. I made a few adjustments to make
sure we practiced all the graphing we hard learned so far.