Today I had my kiddos make gingerbread houses.
They kept saying this was their best day ever.
It was music to my ears.
They ate a lot of candy and made a mess but they
had a ball designing their houses.
They were so scared I wasn't going to let them
take them home today.
This is my child so I grant myself permission:) to post.
Tomorrow is our last day of school for the year.
It's only a half day too.
We get out at 12 so we will only have
time to watch The Polar Express and
have our Christmas party before we go home.
Don't forget to check out my Giveaway if you haven't already:)
And here are some other great Giveaways!!!!!
Alison is having a giveaway and I really want to win.
She is giving away $25 to TpT who wouldn't love to win that?
Hop on over and enter you won't be disappointed.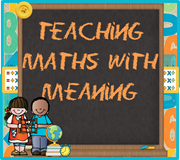 Rikki is also having a giveaway.
She is giving away a pair of cute penguin earmuffs and any packet from her store.