I am so excited to have reached 200+ Followers!!
I LOVE you all and am so blessed to have you as followers and friends.
If you aren't a follower I would love to have you as one.
I have a great giveaway for you to enter and enjoy.
Check out whats up for grabs.
Classroom Friendly Supplies is donating one of their wonderful, amazing pencil sharpeners.
I have one of these bad boys and I LOVE it!
You MUST Facebook like their page to enter my giveaway and it will be verified before the winner is announced
.
Andrea from Reading Toward The Stars is donating her
gingerbread beginning/ending sound match game and
Tina from Croft's Classroom is donating
Lauren from Teachermomof3 is donating
1 item from her TpT store
.
Her
Christmas Holiday Graphic Organizers for Nonfiction Reading CCSS
look amazing. My firsties would love these.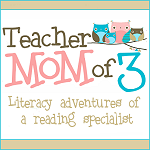 Jackie and Danielle from Sister Teachers are
donating
1 item from their TpT store
.
I like the Magic Tree House Book Study Units they have and the
digital papers are super cute too!!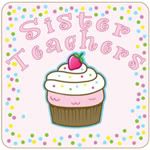 Kari is donating
a Rafflecopter giveaway