I'm linking up with Farley again this month for her wonderful currently linky party. I look forward to this every month:)
Well the house was quiet but now my 6 yr old is watching Strawberry Shortcake.
I love the cool fall weather. I'm all about jeans and sweaters!!
I have several Thanksgiving ideas in the works that I can't wait to make up. I just hope that it is before Thanksgiving and not after. I seem to always be running late and playing catch up. Surely I'm not the only one!?! I hope not.
I want more card stock and pretty paper. I really just learned about this great stuff this summer. I guess I was living under a rock before then. It makes the centers so much more durable.
I need a new microwave. My old one blew up this week with the whole light show and funny sounds included. My Hubs kept standing there with his face right by it too as I'm screaming to turn it off. I made him take it outside right away. You never know if he is going to go handyman and try to fix things and that thing just needed to go.
I love playing Dr. Jean's songs for the kiddos. The kids love the Karate writing song. It would be a great brain break if you do those in your room.
I just completed 2 more simple sorting centers. One for Long and Short u and the other for Long and Short e. My kiddos love these centers because they are like games to them and I love them because the directions are the same each time. I don't have to spend a lot of time explaining how to play. A teacher's dream!!
They are available at both my TpT and TN stores for $2.
I will give these little centers away to the first 3 bloggy comments with e-mails.
Picture will take you to my TpT store.
Picture will take you to my TN store.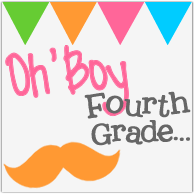 Go and Link up too!!:)