Kristen @
Ladybug's Teacher Files
is having a Summer Shopping Linky Party and it is perfect for me. What teacher hasn't been shopping yet? Most likely everyone has been shopping
at least a little
a lot this summer. I feel like I need a vacation for my summer vacation. I mean all I have done all summer is think, blog, make, and dream about school. I need some time off right. School starts 2 weeks from tomorrow noooooooooooooo. I'm not ready. OK so here is what I've bought so far.
My teacher toolbox. I have to
finish it. Littlest bee loves it.
Cute fly swatters for games.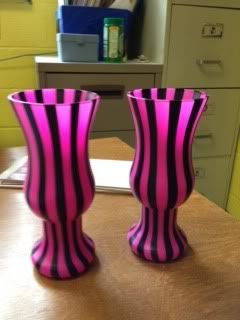 I'm making lollipop trees and
birthday balloons out of these.
Dry erase boards for handwriting practice.
Skippyjon Jones and book.
Play-doh for beginning of the
year.
Colorful containers for games.
Flash cards
Bee perfect for my room.
This is some of what I have bought. What have you bought so far? Linky and share.